Porsche Auto Repair Shop in Carlsbad, CA
We also provide Porsche Repairs for our customers in Carlsbad, Oceanside, Escondido, Encinitas & San Marcos, California
The leading edge of Porsche repair since 1990
At European Motorsports, We have a special passion for Porsche's Our shop has been involved in the Porsche Club of America and racing Porsche's since the early 1990s. Over the years we have built and serviced many cars for track use. Our continuing enthusiasm for Porsche's has kept us on the leading edge of Porsche repair including major engine dis-assembly and repair of late model GT3 engines, Turbo 911 engines, 996 engines, and transmissions. We are one of the few independent Porsche shops with the tools and know-how. Among those tools is the latest computer diagnostic equipment, camshaft timing tools for 997 Porsche, transmission jigs for 996 and 997 transmission repairs. We still service, restore and repair the old Porsche's that we have loved and worked on for so many years. We do them all, 356 to the newest models. Stop by and meet us. We can save you money on you maintenance needs, you'll be glad you did.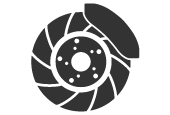 Brake services
– Brake pads
– Rotors and drums
– Brake replacements
– Disks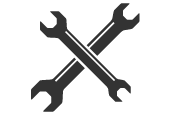 We cover a wide range of services
"Joe and his team are always available to ask questions, give honest answers and extremely fair prices. They have taken care of our cars, including our kid's cars and we have the utmost trust in their work and prices. Thanks, Joe!"
– Michelle T, San Diego, CA
Keep your car in optimal condition with an oil change!
OIL CHANGES / MAINTENANCE