Porsche Auto Repair Shop in Carlsbad, CA
At European MotorSports, we know how important your Porsche is to you – it's more than just a car – it's a precision machine that deserves the best possible care. As a family-owned business with over 30 years of experience in repairing Porsche vehicles, we treat every vehicle that comes through our doors with the care and attention it deserves. Our goal is to keep your Porsche running at its best so you can enjoy it for years to come. We specialize in air-cooled models and have a team of highly skilled and trained technicians who can diagnose and fix any issue your Porsche may be experiencing.
Our shop is equipped with the latest technology and tools to ensure that we can provide the best possible service to our customers. We use only genuine Porsche parts and offer competitive pricing, so you can be sure that you are getting the best value for your money.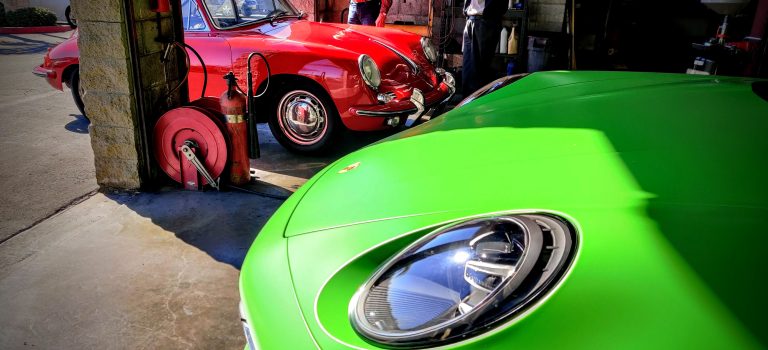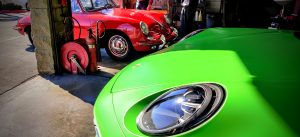 The Leading Edge of Porsche Repair Since 1992
At European Motorsports, we have a special passion for Porsche. Our shop has been involved in the Porsche Club of America and racing Porsches since the early 1990s. Over the years we have built and serviced many cars for track use. Our continuing enthusiasm for Porsche has kept us on the leading edge of Porsche repair including major engine disassembly and repair of late-model GT3, Turbo 911, and air-cooled engines and transmissions. We are one of the few independent Porsche shops with the tools and know-how. We still service, restore and repair the old Porsches that we have loved and worked on for so many years. We do them all, 356 to the newest models. Stop by and meet us, you'll be glad you did!
We Also Provide Porsche Repairs For Our Customers In Carlsbad, Oceanside, Escondido, Encinitas & San Marcos, California
Although we are located in Vista, California, we also repair German-made cars from all the surrounding areas including Carlsbad, Oceanside, Escondido, Encinitas, and San Marcos, CA.
Services
At European Motorsports, we offer a complete catalog of services for your BMW from simple oil changes to engine replacements! See below for some of the common services done on BMWs.
A Service
B Service
All recommended scheduled maintenance services
Brake pad and rotor replacement
Brake fluid flushes
Air and cabin filter replacement
Cooling system repairs
Check engine light diagnostics
Suspension repair (shocks, control arms, tie rod ends, etc)
Window and door repairs
Fuel system repairs
Leak detection and repair (oil, coolant, brake, power steering fluid, vacuum)
Electrical troubleshooting
Transmission oil change and repairs Engine repairs and replacement