Mercedes Auto Repair In Vista, CA
At European Motorsports we specialize in repairing Mercedes Benz and Sprinter Vans in Vista, CA for over 30 years. Mercedes cars and Sprinter Vans are vehicles that require special skills & knowledge when servicing. We have the experience you are looking for in all Mercedes repairs. Mercedes is a unique German car that has both sport & luxury driving in one car. Sprinter Vans are well-made purpose-built vehicles that have you covered whether you're driving to the job site or going camping.
We Also Provide Mercedes Auto Repairs For Our Customers In Carlsbad, Oceanside, Escondido, Encinitas & San Marcos, California
Make Sure Your Brakes Are In Pristine Condition
Here at European MotorSports, we take pride in the cars we work on. Mercedes Benz is a favorite. We have been servicing & repairing Mercedes since 1992. We know why they are great cars! The personnel here at European Motorsports have owned & driven these fine cars since back in the mid-1980s. We know what it takes to keep them In great shape. Mercedes Benz is without question the premier German luxury car. Why take chances? Have your Mercedes serviced by a dedicated expert! While we're not the cheapest shop in town, we can certainly save you some money over the dealership.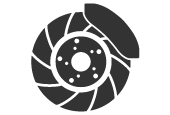 BRAKE SERVICES
– Brake pads
– Rotors and drums
– Brake replacements
– Disks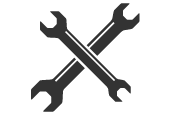 WE COVER A WIDE RANGE OF SERVICES
A Service
B Service
All recommended maintenance services
Brake warning light repairs
Brake replacement
Cooling system repairs
Check engine light diagnostics
Window and door repairs
Leak detection and repair
Electrical troubleshooting
Transmission repairs
Engine repairs