Make Sure Your Brakes Are In Pristine Condition
German cars are known for their quality craftsmanship and superior handling when traveling at high speeds. But almost more important than your car's potential for speed is its ability to slow down and come to a complete stop. That's where the importance of properly functioning brakes comes in. Brake parts are essential to motoring safety and must be replaced when they become worn.
At European MotorSports we Pride ourselves in being German car brake experts. We know it takes quality parts to make high-performance German cars safe. That's why we only use OEM parts, they work well and in an emergency, you can depend on them.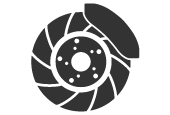 BRAKE SERVICES
Brake pad & rotor replacement
Brake fluid flushing
Brake caliper repairs
Brake booster repairs
Brake hydraulic system repairs
Brake warning light repairs
Brake lights
ABS repairs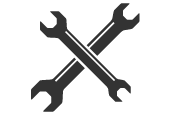 WE COVER A WIDE RANGE OF SERVICES