Escondido Mini Cooper Repair Shop
We Also Provide Mini Cooper Repairs For Our Customers In Carlsbad, Oceanside, Escondido, Encinitas & San Marcos, California
Make Sure Your Brakes Are In Pristine Condition
Mini Cooper is a fairly unique car that started life in England back in 1959 as Morris-Minor Mini. Cooper was added to the name due to a partnership with racing legend John Cooper. In 2001 the new generation of the Mini Cooper was launched to the public. Mini Coopers are manufactured in Britain by BMW. For almost ten years European Motorsports has been one of the few shops in North County to provide care and service for the Mini. We have been a good alternative to going to the dealership all these years. We know how much fun a Mini is to drive, we also know how to keep them reliable. We here at European Motorsports look forward to keeping your Mini dependable and fun. Call us or stop by for any Mini Cooper question you have.
European cars are known for their quality craftsmanship and superior handling when traveling at high speeds. But almost more important than your car's potential for speed is its ability to slow down and come to a complete stop. That's where the importance of properly functioning brakes comes in. Brake parts are essential to motoring safety and must be replaced when they become worn.
Here at European Motorways, our mechanics are trained to repair or replace your worn brakes to ensure optimum performance.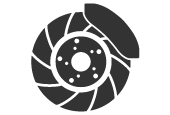 BRAKE SERVICES
– Brake pads
– Rotors and drums
– Brake replacements
– Disks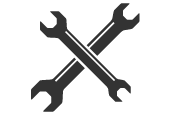 WE COVER A WIDE RANGE OF SERVICES