Mercedes Sprinter Van Auto Repair In San Marcos, CA
Whether you're driving to the next job site or campsite, Mercedes Sprinter Vans are fantastic utilitarian vehicles that provide multipurpose functions for their owners. And as an owner, it can be hard to find a reputable repair shop when the dealership is booked out for weeks with sky-high prices. Owners can't afford to break down on a trip or when their livelihood depends on it. At European Motorsports, we have specialized in repairing Mercedes Benz Sprinter Vans in Vista, CA for over 30 years. With that amount of experience comes all the repair expertise you need from a shop to continue enjoying your Sprinter for all the trouble-free miles to come.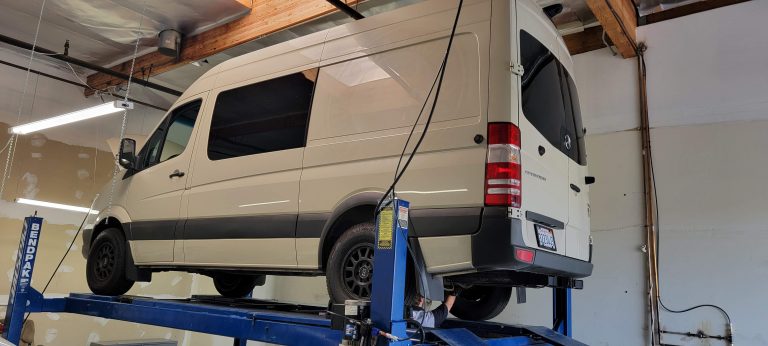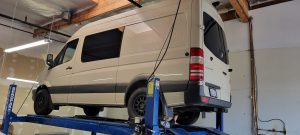 We Also Provide Sprinter Auto Repair For Our Customers In Carlsbad, Oceanside, Escondido, Encinitas & San Marcos, California
Although we are located in Vista, California, we also repair German-made cars from all the surrounding areas including Carlsbad, Oceanside, Escondido, Encinitas, and San Marcos, CA.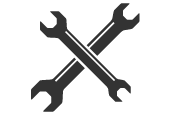 Services
Here at European Motorsports, we offer a complete catalog of services for your Sprinter from simple oil changes to engine replacements! See below for some of the common services done on Sprinters.
A Service
B Service
All recommended scheduled maintenance services
Brake pad and rotor replacement
Brake fluid flushes
Air and cabin filter replacement
Cooling system repairs
Check engine light diagnostics
Suspension repair (shocks, control arms, tie rod ends, etc)
Window and door repairs
Fuel system repairs
Leak detection and repair (oil, coolant, brake, power steering fluid, vacuum)
Electrical troubleshooting
Transmission oil change and repairs
Engine repairs and replacement